Customize and produce yours
Snowboard
Scroll
Down
Freestyle, freeride, splitboard
Snowboards
We make the best professional snowboards in all shapes and sizes, using FSC certified Paulownia, poplar, beech, bamboo or ash wood cores, fiberglass, carbon or kevlar fibers to ensure long lasting pop and reactivity.
Thanks to full control over the production cycle, it is possible to customize not only the printing of tops and bottoms, but every detail of the product: Shape, size, construction, camber, fiber reinforcements, foils and other finishes.
We make boards of every category, from the simplest entry level entry snowboard for beginners to the most reactive freestyle boards for park and street or splitboards for mountain and fresh snow lovers.

Snowboard collection
Models available

Twin tip

Directional

Asimmetrici
Swallow tail

Splitboard

Flat camber

Standard camber

Rocker camber

Hybrid camber
Can't find the model you are looking for?
Our catalog contains over 100 different shapes and just as many configuration options. If you do not see the model you are looking for above, fill out the form to download the catalog.
Customize every detail
Options and finishes
Not only graphics, with us you can customize every detail of your products: finish, shape, construction, fiber reinforcements, attachments, accessories and much more starting from 10 pieces per graphic / model.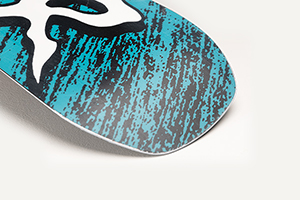 Bottom Print
Screen printing up to 4 colors or digital Latex in four colors.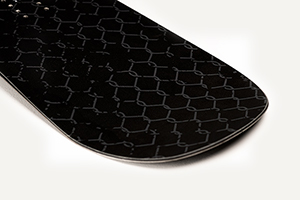 Top Print
Screen printing up to 6 colors or digital Latex in four colors.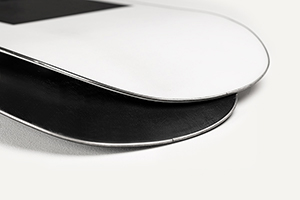 Insoles
Inlays of pTex, extruded or sintered with gradations from 1300 to 7000, supplemented with graphite or stone-finished.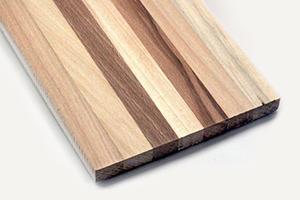 Core
Choose the soul you prefer from selected Paulownia, Poplar, Beech, Bamboo, and Ash woods.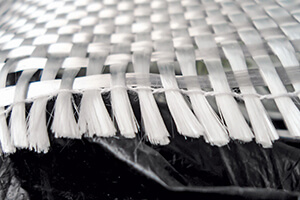 Fibers
Reinforcements and biax, triax, quadrax inserts in fiberglass, carbon, kevlar or basalt.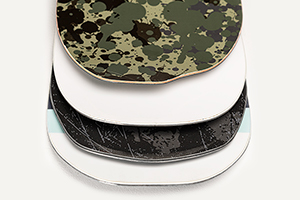 Shape development
Looking for a board with unique camber, shape and construction? Let us make it happen! The first mold is never forgotten®.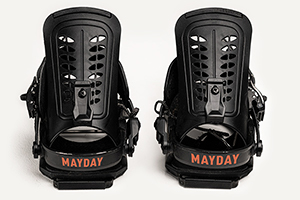 Accessories
Non-slip pads, bindings, wax, packaging or travel bags, to complete your setup.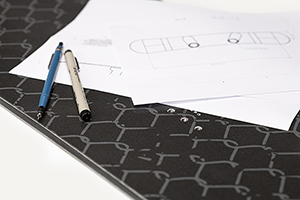 Design
If you need help in the design phase to create your graphics, executive files or packaging.
Ready to ride ?
Contact us!
Thinking of starting your own production? Contact us through your preferred channel and we will respond as soon as possible.
We do not carry out direct sales to private customers.
Prices and info?
Do you want to consult the skate and accessories catalog, the price list or do you need information and clarifications?
Fill out the form
Test ride ?
Would you like a sample to evaluate its quality, to make a mocku-up or to test it in the field?
Buy samples
Ready project?
Are you already at the next level and you already have a graphic, a project or a document that you want to share with us?
Upload the file